Our architects and designers constantly and carefully monitor the environment, they accept and develop changes, research fashion and architectural, as well as sociological, changes and transform them into unique design.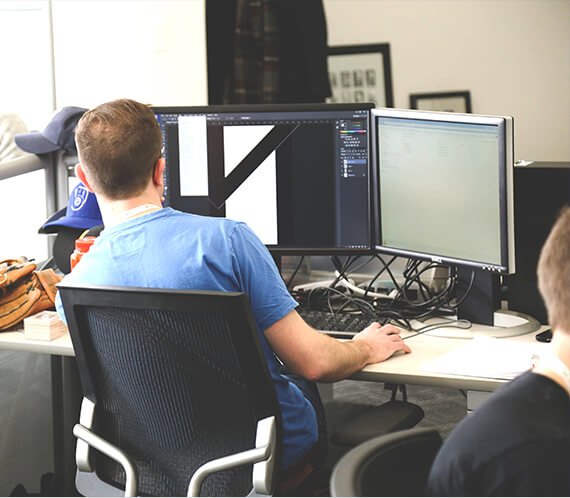 RESEARCH & DEVELOPMENT
We pride ourselves on our research and development capabilities. At Pride Electronics, we have an Innovation Center and UL Data Acceptance Program (DAP) Laboratory with testing facilities. The Innovation Center is a research, development, laboratory, and pilot plant focused on our accelerating growth. Our talented design team works closely with customers to enhance their existing designs and prints as well as take a concept and give it life. Our UL DAP Lab allows us to go from concept to manufacturing quickly and seamlessly. With a long list of testing available, our UL DAP Lab works to research, develop and evaluate your product and gather the necessary certification needed to accelerate growth and get your product to market.
OUR UL AND L-A-B TESTING INCLUDES:
UL 94, Flammability of Plastics.
UL 153, Portable Luminaries
UL 183, Manufactured Wiring Systems.
UL 498, Attachment Plugs and Receptacles.
UL 746C, Polymeric Materials – Use in Electrical Equipment Evaluations.
UL 1286, Office Furnishings.
UL 1363, Relocatable Power Taps.
UL962, Powered Table Systems.
UL 962A, Furniture Power Distribution Units.
UL1598, LED & Fluorescent Light Fixtures
ELECTRICAL TESTING:
AC/DC Voltage Measurement (0 to 40) kV dc/ (0 to 75) kV ac.
Interface Voltage Drop Measurement.
AC Dielectric Testing (0 to 75)kV.
DC Dielectric Testing (0 to 7000)V.
Dielectric Breakdown (AC/DC).
EXPOSURE TESTING:
Environmental Simulation (hot, cold, dry, wet, corrosive vibration and UV exposure).
Temperature Exposure: -60°C to 325°C.
Humidity: 10% to 95% ± 5%.
Salt Spray/Corrosion.
Thermal Shock: -60°C to 200°C.
PHYSICAL PROPERTIES TESTING:
Plastics/Polymer & Material Testing.
Tensile Testing.
Elongation Determination.
Density/Specific Gravity.
Rubber Testing & Evaluation.
Tear Strength.
DIMENSSIONAL TESTING:
The dimensional metrology laboratory has the capabilities to perform dimensional analysis for first piece submittal, in-process verification and capability studies.